Primena postupaka poroziranja opekarskih proizvoda sekundarnim sirovinama
Improving porosity of heavy clay bricks using secondary raw materials
Authors
Radojević, Zagorka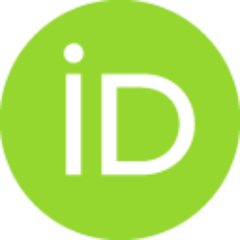 Arsenović, Milica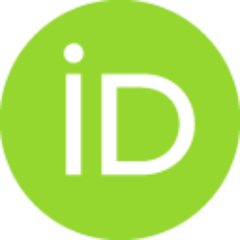 Article (Published version)

Abstract
Uvažavajući zahteve održivog razvoja u ciglarskoj industriji poslednjih godina se sve više istražuje mogućnost upotrebe otpada u kompozitima na bazi gline, u cilju očuvanja prirodnih resursa, sirovina i energije. U ovom radu dati su rezultati istraživanja postupka poroziranja opekarskih proizvoda primenom sledećih sekundarnih sirovina: mlevenih suncokretovih ljuspica, drvene piljevine, mlevenih sojinih ljuspica, elektrofilterskog pepela iz dve termoelektrane i mulja koji nastaje u procesu toplog cinkovanja, odnosno nakon neutralizacije otpadnih voda. Praćena je promena tehnoloških karakteristika sirovinskih mešavina: plastičnost masa za oblikovanje ekstruzijom, skupljanje i osetljivost u sušenju. Efekat poroziranja je praćen određivanjem upijanja vode i zapreminske mase pečenih proizvoda. Mehaničke karakteristike pečenih proizvoda određivane su merenjem pritisne čvrstoće. Uzet je u obzir i uticaj temperature pečenja na efekat poroziranja i mehaničke karakteristike pečenih proizvoda.
Taking into account the requirements of sustainable development in the masonry industry in recent years, the possibility of using waste in composites based on clay are increasingly explored, in order to preserve natural resources, raw materials and energy. This paper presents the results of improving heavy clay products porosity using the following recyclable materials: ground sunflower flakes, wood chips, ground soybean flakes, fly ash from two power plants and sludge generated in the process of hot dip galvanizing or after neutralization of waste water. Raw mixture changes of technological characteristics are accompanied by: plasticity of used masses for extrusion forming, shrinkage and sensitivity to drying. The porosity improving effect is followed by determining water absorption and dry density of baked products. Mechanical properties of baked products were determined by measuring the compressive strength. Firing temperature impact on the porosity and the mechanical properties of
...
baked products is also taken into account.
Keywords:
sekundarne sirovine / porozirani opekarski proizvodi / opekarski proizvodi / secondary raw materials / improved porosity / heavy clay products
Source:
Izgradnja, 2011, 65, 9-10, 540-544
Publisher:
Udruženje inženjera građevinarstva, geotehnike, arhitekture i urbanista "Izgradnja", Beograd